Pros
Timeless Design for those Minimalists
Packs a Punch with Snapdragon 8 Gen 1
Only one to have a Headphone Jack and SD Card Slot
Phenomenal Camera Performance and Auto Focus System ever
The 4K HDR OLED Display is an absolute delight to use
5000mAh battery is neat
Cons
White Balance does go off at random times
The price of the phone is a tough one to swallow for many
Android 12 seriously needs a proper fix from Google
Sony's niche approach in their smartphone department has been working very well for them. While they have not captured a huge market share, enthusiasts and professionals are opting in for their smartphone – which did see a growth in the market. Following their Xperia 1 saga, the Sony Xperia 1 IV is their latest iteration to the line-up and having tried their first generation Xperia 1 and much recently, their Pro-I, honestly, this Sony Xperia 1 IV is what I want in my hands… Well, almost.
Sony Xperia 1 IV Review
Looks and Feel
Coming from the Sony Xperia Pro-I, where they did some clever design choices – the Sony Xperia 1 IV has a distinctive design entirely and I like this better. Gone are those curvy displays on the front and the back, and comes a flat display covered in Corning Gorilla Glass Victus is an absolute delight to hold. The glass both on the front and back sits well between the metal frame which has subtle curves and a curved of edge which digs into your hand nicely and gives you the confidence that it won't slip your hands.
The back of the phone is also covered with the same Victus Glass, but the best part is that – it is frosted. Which means the soft touch finish, which feels as smooth as a baby's skin is such a delight to touch and hold. Although there are instances where I have felt like the phone might slip and fall, the phone metal rails sit in your hand well enough that you don't have to worry too much. Plus, it's in this Piano Black finish, which is sexy in my opinion.
The camera module protrudes, and it's made out of glass, so getting it scratched is a possibility. So, be careful and the lack of oleophobic coating on it irks me, but apparently most smartphone manufacturers are skipping on that – which we aren't sure as to why is that. But at least its easy to wipe it down. The build of the phone is well put together – it's whole. A good balance in weight, a nice matte metal rails that feels good and a well thought out design – which to many may seem boring but to the eyes of a minimalist, like myself, it is timeless.
Sony has taken the eco-friendly route and the box only comes with the phone – which is a bummer that it doesn't have a case nor a screen protector. So, I'd suggest getting one before getting your hands on the phone. But hey, it is a IP68 certified phone and the fact that Sony made a tool-less SIM tray is just too good.
Display and Experience
Sony's prowess in display is a rather unique take from your usual AMOLED displays which we see in the market. Just like always, Sony Xperia 1 IV comes equipped with a 4K OLED, but this time it's a 4K HDR OLED display in a 6.5" dimension with 21:9 aspect ratio – almost a PanaVision dimension. Not to forget, it does come with 120Hz refresh rate with 240Hz motion blur reduction and touch scanning rate. Now, unlike other brands who tends to incorporate colours that's too much to one's eyes, Sony's approach has been simple.
Giving users true colour – this has been true and tested for years and the Xperia I IV is no different. You do get the stunning 100% coverage of DCI-P3 colour gamut and 10-bit tonal gradation and my favourite, Creator Mode powered by CineAlta. As someone who relies on true to life colours for production and even for content consumption, the Xperia I IV has never let me down in that department. It's nice to look, very pleasant to the eyes and feels more natural. It also happens to be one of the two smartphones so far I have personally used to watch my Netflix, which I don't do often on mobile devices.
Oh, the Stereo speaker on the Xperia 1 IV is miles better from the Pro-I.
Performance
Funny enough, for a brand that only focuses on the niche areas, they sure to equip other parts of the phone with better stuff as well because the performance aspect of this phone is top shelf stuff.
Qualcomm Snapdragon 8 Gen 1
12GB RAM with 256GB Internal Storage
MicroSD Card Expansion up to 1TB
The only Android Flagship to not only have a headphone jack but also have a MicroSD Card expansion slot and, to make just one variant available globally. My reservation towards Snapdragon 8 Gen 1 is still present because my experience with the Samsung Galaxy S22 Ultra was not great. But for some odd reason, the Xperia 1 IV did a better job in handling the process. For one, there was little to no hiccup in the thermal department and performance was as smooth as it can be. Although I did notice a similar pattern of throttling from the S22 Ultra here, where the frame rates of the phone would just drop.
Again, I am not too sure if it's just an Android issue or it's the processor issue. Oh, the USB-C port at the bottom, if you are someone who needs to quickly import and export – the 5Gbps speed is nuts – and so is the support for DisplayPort Type-C and USB-C to HDMI with a 4K60 output. We aren't going to go through the benchmarks, but you can see the scores below. But in real life, this pretty one is a powerhouse.
Imaging
Sony's camera setup with the Xperia 1 IV is pretty much the same as its predecessor but obviously comes with newer configurations:
12MP f/1.7 24mm Wide Sensor
12MP f/2.2 16mm Ultra-Wide Sensor
12MP f/2.3-2.8 85mm – 125 mm Optical Zoom Sensor
The biggest change in the Camera department is the addition of a proper optical zoom-based sensor rather than a Digital Zoom based which makes a whole world of a difference. It's somewhat like the Oppo Find X2 Pro's Periscope system. More on the Xperia 1 IV includes a ZEISS T* Coating to reduce reflections and their continuous development to incorporate the Alpha system experience is prominent here.
We spent most of our time taking pictures with the Sony Xperia I IV and there's a lot to address. So much so to a point that we had to tell Sony Malaysia that we need a little more time to explore (yet it still wasn't enough). For one, Sony has retained the dedicated 2-stage camera shutter on the phone and it's a lot easier to use than tapping the screen when you can't see it. Let's talk about the improvements.
Sony Xperia 1 IV improves the camera by incorporating better Autofocus systems and this time, everything happens on the fly. One of the newer features is the ability to do real-time Eye AF and not just one lens but on ALL of it. Dear god it's an absolute wet dream come true. With the help of the iToF sensor and proper algorithm, the system is able to capture an activity with no issue or delay at all. In fact, the shutter with this camera is crazy instantaneous.
What impressed me the most is the ability to actually keep up with the tracking and focus when switching sensors. Here's a clip of us trying to shoot our friend and his daughter – you can see how well the AF keeps up. Unfortunately, we don't be showing photo samples due to privacy concerns.
But we tried the same Eye AF on pets, and you can look at the image below of beautiful Nala and the focus on her. This is a good system. More than the Xperia Pro-I which does struggle and misfires at times.
Then we move to the Optical Zoom image shooting experience. We have two different sets of images where we went from ultra-wide all the way to the maximum Optical Zoom. The one where we shot focusing on a neon sign turned out better than we expected with the right white balance, colour management and retained most of the details – although you can notice a little bit of the fraying, no thanks to the lack of oleophobic coating on the camera.
In our second, set where we are in the heart of Bukit Bintang – we focused on the top of the twin towers – while you do notice the softening and "post process" sharpening in areas, it still retains most of the details very well and keeping the dynamic consistent.
Now let's talk about the colours because this is where many people will come towards me rising with a pitchfork. Every smartphone manufacturer has their own colour science that they prefer integrating with their camera system. Most smartphone camera falls in the vibrant, punchy, and super saturated side. Sony isn't one of them.
Most of the pictures you have seen in this review of ours, you realize that the colours are more neutral, tones aren't too flattering because its exactly what you see with your very eye. This is what I personally need with my camera. The focusing on this Xperia 1 IV is sharp as a tack.
When the HDR kicks in, you can see it doing the job in areas where you'd go – oh, I can notice it. But it isn't aggressive. I enjoyed shooting casual images with this and if I want to kick it up a notch with the pro mode, I can do that too. There is one hiccup, there are times where the phone camera just cranks up the white balance to some random colour and after checking, this is true. I did experience this, and I hope Sony fixes this.
Other Pro Tools
This time around, you get a new Pro tool alongside with my personal favourite Cinema Pro and Video Pro – which is essentially the same as the Xperia Pro-I. The new tool is Music Pro. Teaming up with Sony Music Label, they have made an app where you can record studio-style with the help of the Xperia 1 IV.
The app has all the essentials you need – to monitor your voice with a headphone via the 3.5mm Jack, a built in "AI" based Wind Filter, metronome and even to have up to 10 different track: be it Vocals, Guitar, Vocal & Guitar or better yet, import a file of your choice. In the edit corner, you can tune, arrange, and export the audio however you want. This is the only app you need really and the fact that it eliminates the need to find a 3rd party app just like with Cinema Pro and Video Pro (where I ditched Filmic Pro), this is fantastic.
This isn't a decked-out production suite, but it does get you covered if you ever need one on the move.
Battery Life
The 5000mAh battery that comes equipped with the Xperia 1 IV – is good but the experience I've had with it is: "there-are-good-days-and-there-are-bad-days" type. Given that there is no option to tone down the 4K display to a different resolution – the phone gives a good one-day use with a maximum of 5 hours of screen on time. When I do touch the 7 hours mark of screen on time, that's when the phone goes through the juice like it's no tomorrow and I do connect it to my battery bank.
Sony has incorporated some battery care features – and so far, it has been great. Cutting off at 90% and slowly charging it to 100% when I wake up. In fact, Sony gave a good amount of information in the settings.
That One Flaw…
Now, one of the biggest hits for Sony smartphones in my opinion isn't what they added to the phone to make it what it is. It's Android itself. Now to give credit it where its due, Sony is literally the cleanest UI based smartphone next to ASUS in the Android ecosystem. And just like ASUS, Sony is also the other brand to offer little software support in terms of longevity. Sony promises two major updates and three years of security patches. It's the same as the ROG Phone 6 we reviewed recently – but hey, it is still our daily driver for a reason.
It's not bad, but it's definitely far from what I wish it to be. But on top of this, Google's recent Android 12 disaster has not only affected my experience with other phones, but the Xperia 1 IV too suffers from it. For instance, the random odd crash where the home crashes and although it recovers quickly, it still is pretty annoying. Google really needs to acknowledge that there are other brands making smartphones and be able to cater properly.
Oh, I love the fact that the fingerprint sensor is instantaneous but at the same time, it's too sensitive that I tend to unlock it by accident when I hold it – and end up buttdialing someone.
Conclusion
While the Sony Xperia Pro-I we reviewed was in a tough place to recommend to anyone and everyone, the Sony Xperia 1 IV is a different one. My biggest fear: playing with the Pro-I made me worry that if the 1 Series is going to end up in the same place as the Pro. That is, being a Pro-grade phone than a casual phone and pro when it needs to be. Sony proved us wrong, and we are happy about that. It still isn't without its hiccup here and there, but during the time of review, we saw a good 2-3 updates fixing issues – and that's a good sign.
Coming in at RM 6,099 with a free Sony WH-1000XM4, which is a tradition of Sony to bundle with the best audio gear possible, personally, I am going to try to own one. It still isn't a phone for many, but to have tried something that's two worlds apart, this is the right phone for every use case scenario, be it casually or as a pro-tool. Honestly, this is the proper iPhone contender in the Android realm.
Just for that, we are going to give the Vesper Choice Awards for being the nice and niche phone.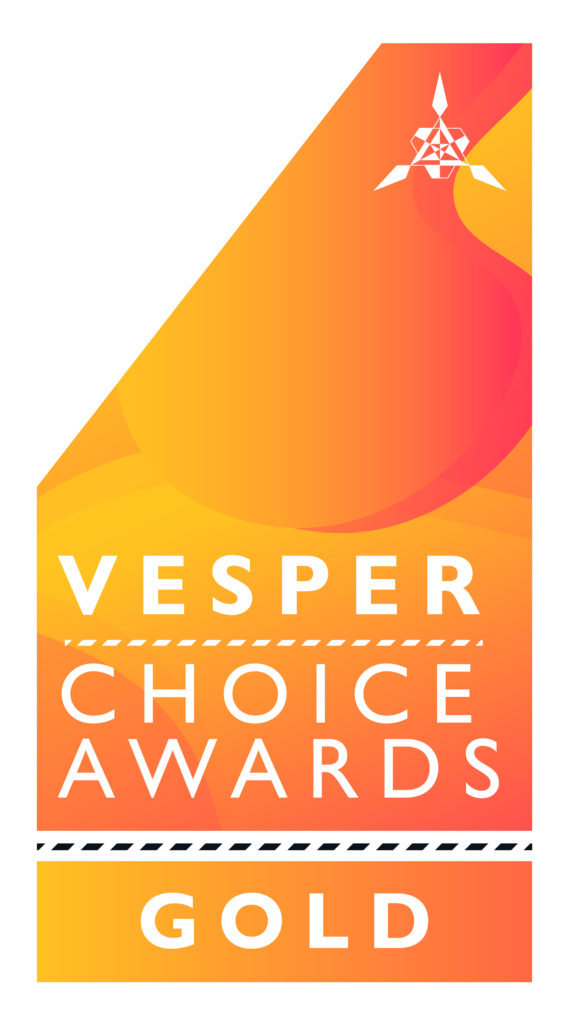 ---
Now that I must return it, I am going to miss having this feisty one in my pocket.