It comes off as a surprise that other countries get to experience really good service as students with rebates and discount to help them own their first device at ease. Because let's just face it, tech products cost a pretty penny and some students take part time jobs to purchase their devices. I know the feeling because I am a student too and I saved up to buy my own laptop, which was painful. 
But when it comes to Malaysia, looking at the price tags for tech product in general is scary, plus now it's even harder to land on a part time job to even purchase a laptop of your choice it's even harder. But say your parents do want to help you fund for a new laptop and you are comfortable with the Mac ecosystem – you can resort to Apple for Education. But the question is: Should you consider it?
---
P.S. Thanks to a friend, Lynette, because this article sparked when we were talking about Laptops to purchase under the education plan in Malaysia. 😃
---
Apple for Education
Apple offer a top-notch lineup for consumers to pick up from. There are few reasons why we would recommend students to consider this. For one, Apple product offers better longevity – both in support and experience. That means the chances of you upgrading to a new laptop anytime soon is very slim as it does offer a pleasant experience overall, thanks to their closed source MacOS. Secondly, MacBooks in general are built like a tank and the build is good enough to take a beat and the wear and tear it's going to obtain over time isn't going to be severe as a polycarbonate material-based laptop.
Yes, the choice of OS is subjective, sure. If you are looking for a Windows Machine under an Education platform to save few bucks, stay tuned for another article. But if MacOS is your preferred choice, stick till the end.
What do you Need to be Eligible to purchase under the Apple for Education Program?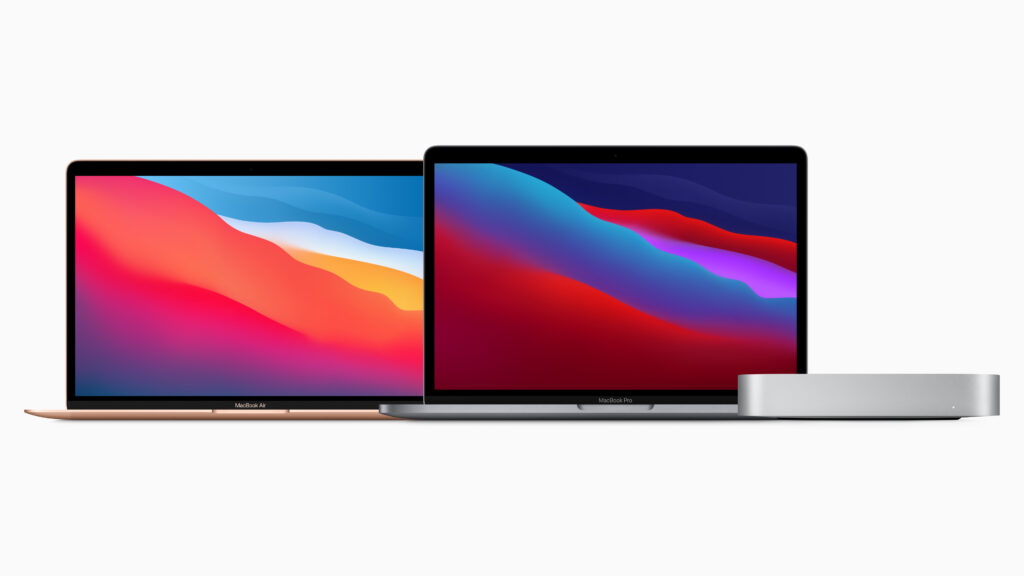 The things you need is simple. You need to be an active student in your university and have an (dot)edu email. When you purchase, you might be prompted to add the email. But when you do register for warranty and such – you best bet you will need your .edu email to verify. The only way to purchase the laptop under the Apple for Education is via Apple's Official Site.
You cannot purchase under the Premium Retailers in Malaysia as they do not hold the authority to give the Educational Discounts.
How much will I save purchasing under the Apple for Education Program?
This is definitely the important question for me, and I am sure for you too. So, for this example we are going to take the new MacBook Air with the Apple M1 Chip and compare the price of the normal SRP on Apple.com and the Education price. Before we get into the pricing, this is the configuration we are planning to go for.
MacBook Air 13" with Apple M1 Chip (As of 7th February 2021)
Apple M1 Chip with 8-core CPU and 7-core GPU
13" Retina Display with True Tone
256GB SSD Storage and 8GB Unified Memory
Since the Air comes with onboard storage and RAM – remember, if you need the extra headroom, make sure to upgrade it.
So, the variant we mentioned above is their base offering. Under the normal Retail Price, it costs RM 4,399. But under the Education plan, you can purchase the same configuration for RM 3,959. That means, you get to save about RM 440 (about ~10%). Say if you go for a bigger storage configuration (512GB variant), the RRP is RM 5,399 but under the Education plan, you can purchase it for RM 4,959, saving RM 440 (about ~8%). This brings up another question.
Is the Discount same or Different for Other Apple Products?
If you notice the discount with the MacBook Air example we used, the discount is rather fixed at RM440 for both the variants. So, we decided to look at other devices like MacBook Pro and iPad and we did a table below to show how much you save under Apple for Education Program.
There are other devices too for you to choose from – like iPad and iPad Mini. As for MacOS based devices, there are the iMac, Mac Pro and Mac Mini but we chose to exclude these because obviously they don't offer a portable experience and what you are planning to invest here is on a device that you can bring anywhere and everywhere and still be able to use it for longer run, especially when this pandemic is over.
We are sure you will want a machine that fits in your bag to bring around for your internship and classes. From the discounts we checked out, you notice that according to different series of device, the discount varies accordingly. So, it's not really a percentage-based discount but instead a fixed amount that will be rebated from the RRP that it is being sold at.
Another Perk under Apple for Education: Pro App Bundles and other added Discounts
Designing and students who heavily rely on production may not have the budget to spend on a monthly basis for subscription based Editing suite and Apple really comes to rescue here. Apple has Pro bundle applications which students can purchase for a one time buy which costs RM 799. That includes:
Final Cut Pro
Logic Pro
Motion
Compressor
MainStage
Honestly, this has got to be the best student friendly production bundle I've ever seen so far.
Remember, Final Cut Pro alone costs a whopping RM 1299.90 at Mac App Store which makes this bundle far more student budget friendly than anything. In comparison with Adobe's subscription model, students will have to pay roughly $27 USD per month and that lasts till the last day of your university.
Aside from this, subscribing to Apple Music Student Plan gets students free Apple TV+ access.
So, is it worth purchasing with the discount?
To us, it's quite simple: any discount is good discount. Apple for Education opens the opportunity for students to own an Apple device for their studies and future endeavor. The fact that you can get discount on a new product that was recently announced, is a win in my books. For what it's worth, it is good to spend that money you saved up on these Apple devices for the reasons I mentioned earlier – they have robust build, good support, and better experience over time. Personally, we will strongly recommend picking up a laptop over a tablet because of its limited multitasking capabilities and ease of use. Just make sure to configure it wisely and get the right laptop that fits your needs for years to come.
Click here to head over to Apple for Education store to get your own Apple device to kickstart or even elevate your existing Learning from Home Experience.
---
Once again, special thanks to our friend Lynette for the conversation we had which caused this spark to write about this.