Pros
Absolutely Stunning Sounding Speakers
The Ribbon Tweeters bring out the best in a Song
Proper Hi-Fi Speakers
Affordable for a Premium Audio Product
Cons
The finishing of the speaker might not be everyone's cup of tea
Not a speaker for everyone out there
One of the things that I personally wouldn't give up being able to do what I love as a content creator, is to be able to do audio related content. As someone who loves music through and through, it's one thing I cannot give up in life. When Airpulse made its debut in Malaysia, I was genuinely surprised because it isn't a brand that most definitely comes to your mind but if you do follow these Hi-Fi speakers carefully, they have a totally unique tweeter baked into their speaker – a ribbon tweeter.
---
That said, we were graced with the AirPulse A100 and after using it for almost 6 months (well, a little more), we are finally ready to give our final Verdict.
---
Look and Design
Despite being called a Hi-Fi Speaker, the looks of the Airpulse A100 doesn't look very niche but instead has this poppy look to it. We received the Red colorway of the A100, it also comes in a Black colorway. But I like how this red color stand out when you place it on the table. Given that my setup is mostly white, the red adds a nice contrast to the desk setup. What isn't up to my liking is the glossy finish which can be a little over the top, but the reason why AirPulse decided to add a gloss finish – it's to give the grand piano look – in fact, it's called the Piano Laquer Finish. But say if this came in a matte finish, oh boy, that'd look epic.
The build of this speaker is fantastic. It's constructed on a 18mm thick high-strength MDF Material. When you try to knock the speaker panel around, you will notice that it doesn't have that hollow feeling you'd get from certain speakers and that's because the interior is lined with sound absorption material which Edifier claims that it's a professional grade material to reduce the unnecessary color produced in the sound. Now this isn't just a gimmick because in studio speakers, its crucial to eliminate the color as it does manipulate the sound it produces and plays a huge role in mastering audio – that includes vocals, to the video we produced here at The Adventures of Vesper.
Specification and Input
The speaker may look simple but it has a lot going on inside. It has a tweeter Unit which is a Ribbon Driver, followed by a 5" Aluminum Cone Underhung Design Neo Power Mid-Woofer. Since its a Hi-Fi speaker, it does come with all the bells and whistles you'd expect from one – like Digital Amplifier with Xmos Processor and inputs that can pretty much connect to anything:
Optical Input
Co-axial
Bluetooth with AptX
RCA
AUX
USB Inputs
Another thing to note about the built in Amplifier – its constructed with the TAS5754 Class-D Chipset from Texas Instrument – this allows the speaker to decode and play song files like FLAC at 192kbps which is the high-fidelity format. In fact, it should work with WAV files pretty well too. Before we get into the whole sound quality and sharing our personal experience – I am very sure you must be wondering what this Horn Loaded Ribbon Speaker is. Allow me to explain.
What's a Horn Loaded Ribbon Speaker?
This is the key highlight with these Edifier Airpulse A100 speakers – the Horn Loaded Ribbon Speakers.
Let me split that into two parts – Horn Loaded and Ribbon Drivers because these two can actually exist on its own too. Now Horn Loaded Tweeters in general are a different type of tweeters used in speakers. The one we generally find in the mass market as tweeters are the dome-based drivers that looks pretty much the same as the big mid-woofers in the speakers or satellites but smaller.
Dome and Horn Tweeters
Now Dome tweeters use multiple magnets and has coils in it which the on-the-surface level information you need to know. Now, the Dome Tweeters have three qualities – Low mass, high stiffness, and good damping. These qualities help the dome tweeters to move fast and be able to produce high frequencies, the stiffness plays a vital role in bringing low distortion to the music you listen to. This is all you need to know about dome drivers.
Now, Horn Tweeters – are not new stuff. They are much older than Dome Tweeters. To make a good Horn Tweeter you need good dispersion control and higher efficiency. Its even harder to engineer because if there's an off-axis response, it causes sound dispersions unsettled. So, these horn tweeters help the sound dispersion by controlling the tweeter's direction. When I say direction, it is about how a speaker responsiveness chances when it's in different axis. Have you ever wondered why a speaker sounds different when you sit super close and when you are like a meter away?
Now you see why a lot of Hi-Fi Speakers sound different in so many angles because it was tuned to sound in a certain angle. The Horn Tweeters do have a bad downside: High Coloration. Now, this is why you see in the build – Edifier chose to have sound absorption material to help eliminate the high coloration. Okay now that is done, let's talk about Ribbon Drivers.
Ribbon Drivers
These drivers are way out of the dome driver's league and say if Dome driver is all about left, the Ribbon Driver is the polar opposite in the construction. It uses an ultra-thin metal diaphragm and its dead light, very flexible and best part: is suspended in an electromagnetic field.
These drivers are capable of doing something Dome drivers can't come close to: the characteristic of the material brings higher acceleration and a wider response. They can handle even the finest nuances of a wave – which means its perfectly responsive, dynamic and has the crispiest detail you can never unhear.
Now bring the Horn Loaded characteristics with the Ribbon drivers, you get Horn Loaded Ribbon Drivers. Well, not quite. A lot of engineering goes into making the Horn Loaded Ribbon Tweeter, it's a lot harder to explain to be frank – but tell you what, we will dedicate a content just on this real soon. But for now, this is what you really need to know.
Sound Quality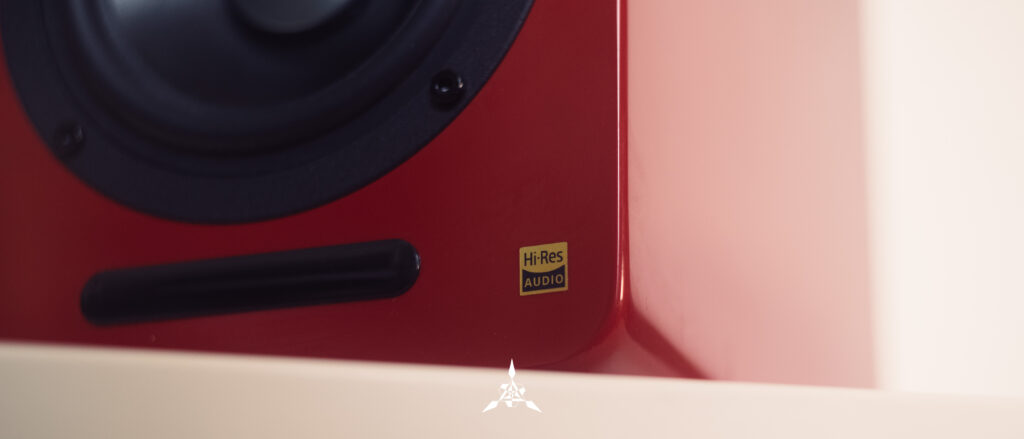 Remember to test the sound quality – we are going to use very selected songs which brings out what these speaker's true image. We tested the following songs: Killing me Softly by Roberta Flack, Somebody That I used to Know by Gotye and Like I want You by Giveon (Acoustic).
Killing Me Softly: The whole song has this echoed vocal which a lot of speakers fail to capture that beautiful layers which these do very well. There is a subtle bass to this song which isn't too overpowered, but you can really tell that it's the subtle thump the song intended to create.
Somebody that I Used to Know: Good presence of staging and build up as each and every element gets introduced with good sense of subtle grain like sound in the song. Perfectly handled low notes.
Like I Want You: Giveon vocals sounds warm, and his low-pitched vocals have a neutral presence throughout the song with none of that part where the vocals get overshadowed by the instruments.
Experience
Here's the thing about the Airpulse A100: It's surprising how well these speakers sound with the perfectly engineered drivers for the tweeter and dome mid-woofers. It brings the experience that once money can't buy to a much affordable price range. During my time using the AirPulse A100, I used it via USB, Bluetooth and Optical input connected to my Creative SoundBlaster X3. But for what it's worth – you don't need an external audio card, the amplifier baked inside of the speaker does more than it should. My reason for using an optical input is to enjoy my FLAC Files that I have – which does a better job in decoding.
The Airpulse A100's Ribbon Tweeters bring good detail and a nicer nuance to the music you listen to. My constant worry that if the Mid-woofers might sound too overpowering was gone as it didn't do any of that and the fluidic transition between both the driver is smooth as a butter sliding on a hot Teflon coated pan. Good balance overall and I love the fact that the bass isn't strong and just subtle.
If you are wondering that should you place the A100 away from you to have a good sound experience: my answer to that is a yes and a no. The difference sitting one meter away and closer is different by an exceptionally fine margin. As I mentioned earlier that off-axis position can make the tweeters sound different, isn't really conclusive with the A100 because it is tuned in a way that whichever way you place it in – it is meant to sound balanced, and it works. During my time, I used these as my speakers for my PC and for a while I moved it to my mini entertainment center, I will say that in both scenarios it sounded great.
Conclusion
Since the past few months leading up to this very moment, I have a lot to say about the Airpulse A100. These speakers aren't for the general mass that goes, "Oh! It's expensive because it must sound better." If that's what you really think, then chances are you should reconsider your choice.
The AirPulse A100 is for the people who are in search for that finer nuances. It's for the listener who has been out there in search for that one extremely specific detail in the song that they listen to. When you find the instrument that brings out that tone, beat, vocal or detail that has been hiding in plain sight all this while, it's impossible to go back to anything else. That is exactly what the AirPulse A100 is set to do, and it does that in such a harmonic manner.
This speaker is for those who want to sit back, take a sip of tea, and listen to something that strums the strings in their heart and soul. You cannot find such a good speaker with a ribbon tweeter at this price tag, I can guarantee you that. And with that, I have to say that I sure am going to miss this speaker very much. We give the Airpulse A100, Gold Award for bringing such a treat to the table, quite literally.
---
Special thanks to InterAsia for giving us the wonderful opportunity to be able to review the AirPulse A100 as a long-term loan. Best thing to be trapped with during the Lockdown, hands down. 😂