Maxis assists its clients in bringing more joy into their homes by providing a diverse range of cutting-edge devices for entertainment, study, work, and gaming.
Get more with Maxis Zerolution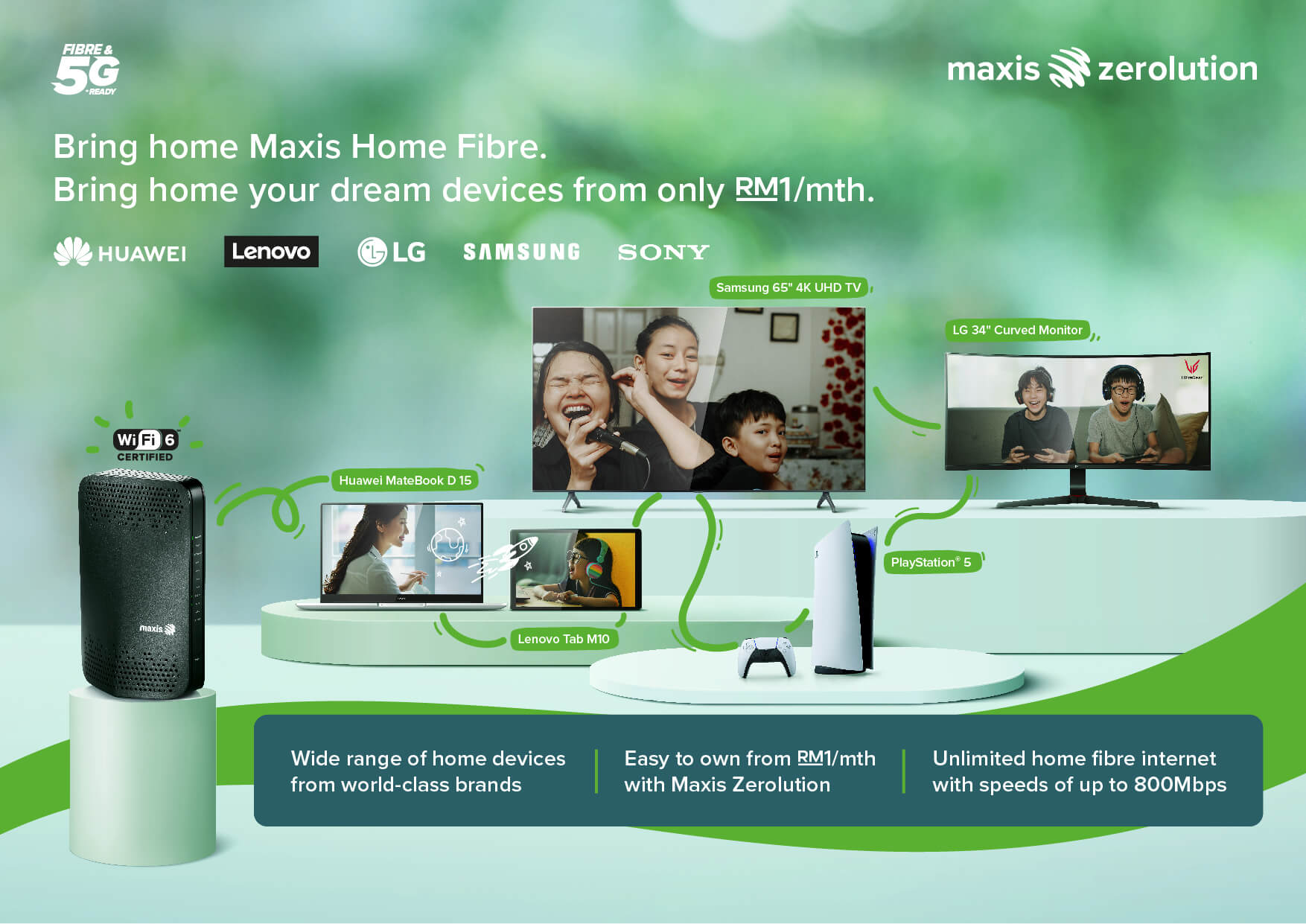 Maxis has extended its current Maxis Zerolution to both new and existing Maxis Fibre and Maxis Home 4G WiFi customers, allowing them to purchase a dream home device for as little as RM1 a month.
The list includes smart TVs, tablets, laptops, desktop and gaming monitors, and home video game consoles from well-known brands such as Huawei, Lenovo, LG, Samsung, and Sony.
Maxis Zerolution is also available to new and existing Maxis Family Plan customers, as well as Maxis Unlimited Postpaid and Fibre users.
Customers in fibre-enabled areas will also benefit from Maxis Fibre's new WiFi 6 router and mesh WiFi, which provides unlimited fibre connectivity at superfast speeds up to 800Mbps.
This latest offering is part of Maxis' continuous efforts to improve its home fibre broadband experience, which began with the launch of the all-new next-generation WiFi 6 certified router earlier this year.
Check out the official Maxis Zerolution website right here for additional details.