Pros
One good looking gaming headsets
Fantastic Comfort for Long Term Use
Alright Sound Experience and Microphone
Connects via 3.5mm Jack and includes Splitter
Good price for entry level headset
Cons
No Support or control over Logitech App
The Flip-to-mute mechanism is a little questionable
When you have a good budget to spend on any kind of product that you need to use – you can pick up a good product from the shelf and walk away happily. But when you are in a limited budget, that's a whole different story. In the whole world of cheap gaming headsets, we have ton of them which has absolute hits and misses. The Logitech G335 here we received from the lovely folks from Logitech Malaysia – is more of an entry level headset of course, but quite possibly the right first headset anyone can get in this price tag.
Design and Build
The Logitech G335 we received comes in this White with the blue accent colorway – more reminiscent of their brand color if you have noticed their previous product or just looked at their logo. Now, being a long time Logitech user myself, I have been pretty impressed with their design, build and comfort. The design is similar to the G733, which is their higher end gaming headset but the G335 lacks RGB and it's a wired headset. Honestly, with the G335, it isn't a huge head turner but if you get the white color, I got to say this has got to be one of the nicest looking headsets we have seen here at the VesperLab in a while.
Logitech decided to take a different turn with these headsets. Rather than going with the generic Black finish, this headset is a part of their Color Collection, to bring more poppy colors to the table. And it sure does, even with the reversible band to change the colors, except for the black with purple accents, which looks somewhat generic.
Now, when it comes to build – it is as what you'd expect at this price range: completely made out of plastic with some little hints of fabric here and there. It isn't entirely compact either as it doesn't fold in any way to store in your bags, even these headsets use a 3.5mm combo jack cable, you won't be bringing them out to use in the public – although having the option to do so, it's a nice to have.
Comfort
Comfort wise – these Logitech G335 does it really good. I mean it. The earcups are soft, breathable memory ear cups and the head support on top isn't a sponge-like material attached to the frame but instead uses a headband which is adjustable, reversible, and most importantly for me, washable.
Given that these headphones just weigh about 240 grams, it's really nice. During my time playing with this headset with my friends on Alien: Fireteam Elite – it was definitely fun and playing for hours with the headphones on had no such discomfort, none of that whole warm feeling going on or even compressing over my head. Spot on, Logitech.
If you are wondering about the fit, especially for those who wear specs, you should be okay as it hold it well in place and doesn't give a painful compressing feel over long hours of play time.
Specification and Inside the Box
Starting with what's inside the box – we get some paperwork, a Logitech G Sticker, the Logitech G335 itself and a 3.5mm Combo to 3.5mm Audio and Mic Splitter for those who don't have a combo jack on their system and would need to use the two dedicated input instead. There are no physical controls on the wire but on the headset itself, it has a volume dial, and the microphone is attached and comes with the flip-to-mute instead of a physical mute switch.
Specification-wise – the Logitech G335 covers just the bare essentials really. What we have here is – a 40mm Driver with 36 Ohms Impedance and sensitivity of 87.5 Db SPL/mW. As for the microphone, we get a unidirectional Cardioid Pickup Pattern based Microphone. I was expecting the headsets to use their proprietary Logi Drivers but somehow it doesn't – probably to cut cost. And since it connects via 3.5mm jack – there are no support for applications on PC to control the EQ Curves or customize anything.
Experience
Our experience with the Logitech G335 Gaming Headset is going to heavily revolve around the gaming experience because its what users would be getting it for. That said, during my time using this headset, we tried it with games like Doom: Eternal, Alien: Firestrike Elite and Tom Clancy Ghost Recon.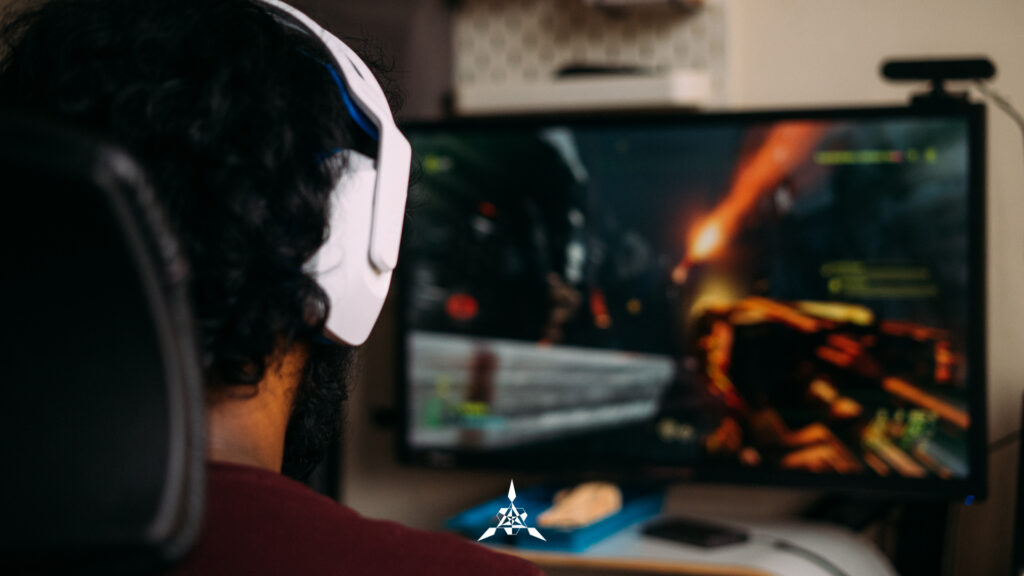 To my surprise, Logitech did what they could to tune these drivers as good as possible. They are without a doubt treble focused and covers a good range of the mids and highs – it sounds bright and does have a slight cold sound signature. Lows on the other hand are okay enough to accept. Bass response on these drivers are a little flat as they don't give that immersive- ness as you'd expect in a gaming headset when you deal with explosions, and you will miss out on the surround features as it doesn't have any.
Another reason as to why we tried the aforementioned games, is to pick up the nuances coming from different directions as you fight the enemy and for the most games, it did try its best to pick up as much as it could but there were hit and miss moments where you'd suddenly hear them as if they are generalized sounds rather than hearing them on the left side when the Xenomorphs are swarming after you. It's pretty nice to listen to music and remember you aren't listening for nuances with music but this Logitech G335 is definitely a gaming first headset, with focus on music the very last on the list. But all these working without a software or any extra features like Surround Sound or whatsoever to back it up, it's very decent.
The microphone on the other hand is unidirectional and has a cardioid pickup pattern – in our test, we did hear that it sounds a bit nasally or claustrophobic of sorts, but without a windbreaker or mic protective sleeve, it managed to do an outstanding job in clearing those unnecessary noise we make that tends to sound sharp. There is one thing I do wish it had – a proper physical switch to mute the microphone as it does give a sense of relief or have an indicator that its muted. We don't know how many times you can fold it up and down to mute/unmute but make sure to be gentle.
You can listen to our sample below.
Conclusion
As always, finding a budget gaming headset is no easy feat and in the sea of swarming budget headphones claiming to do so many but leaves a lot to be desired, these Logitech G335 are easily a great entry level gaming headphones as they bring that nice aesthetics to the table, astounding comfort and a sound quality that's pretty crispy. It does cost about RM269 which does sound a little steep, but you won't regret picking up from the shelves or checking out from your cart.
If you want something with 7.1ch capabilities, then click here to check out the CM MH650.
Buy yours at Shopee: Click Here | Buy yours at Amazon US: Click here | Buy yours at Lazada: Click here
---
Special Thanks to Logitech Malaysia for providing us the Logitech G335 for us to review and make this content happen.