Pros
Solid Build (although heavy)
Decent Performance for the Specs it's equipped with
ASUS proved that they could add an SD Card to a thin-ish device
The hybrid approach to the ASUS dial is nice
Cons
A bit of an identity crisis laptop sharing so many things with the ProArt Studiobook
The RGB Keyboard could have been functional
Non upgradable RAM for a machine like this is disappointing
Now, I am not too surprised if you don't get the word "Rojak" in our title, because it's a very Malaysian thing to say. The word signifies a popular dish in Malaysia, basically a fruit salad that comes with too many things mixed together. Throughout our time reviewing the ASUS Zenbook Pro 16X OLED UX7602Z, we went with an expectation. But this Zenbook Pro 16X caught me off guard in many ways than one.
ASUS Zenbook Pro 16X OLED UX7602Z Review
Look and Feel
The ASUS Zenbook Pro 16X OLED UX7602Z has a lot of familiarity in its looks and the way it stands out on a desk. On the lid and just based on the colour it has, it has a very Zenbook-like design – that matte touch finish with the "Star Trek-like" insignia which is now RGB illuminated and the subtle ASUS Zenbook printing on the lower middle segment of the panel. The moment you open the laptop, its then you see this "another worldly" setup which we have seen in different laptops and seeing it on this Zenbook feels alien.
As soon as you lift the lid, you are greeted with a glossy finish display that covers almost edge to edge and the keyboard immediately lift in an angle. This reminds me of the Zephyrus S – a laptop which, too, had angled keyboard. As you move to the palm rest and trackpad area, you have a hybrid dial, similar to the Studiobook Dial we saw and reviewed once and a big trackpad, one that's exactly like from the StudioBook One.
In terms of the feel, this is one well-built laptop and a heavy one at that – weighing in at 2.4kg. In comparison to the Zenbook Pro Duo 15 OLED, which weighs in at 2.3kg, approx. 100 grams less. So, this is somehow heavier.
Display
The ASUS Zenbook Pro 16X OLED UX7602Z has a beautiful 16" inch 4K OLED Display in a ratio I love, 16:10. Now this isn't the first time I am seeing this display. In fact, this is the exact same display as the one on the StudioBook we reviewed and fell in love with. Just like in ASUS fashioned way, it gets all the OLED treatment it should, and I am glad it did. As someone who heavily rely on laptop for productivity and heavy editing suite, which requires colour accuracy – there's no reason to go wrong with this.
If it's any importance to you: it comes with Pantone Validated display, with TUV Rhein-land certification as well. Oh, and inside the box, you get a stylus for you to enjoy this touch enabled display.
Specification and Performance
In terms of specification, the ASUS Zenbook Pro 16X OLED is a bit toned down from the StudioBook and has some odd choices we really question as to why it's the way it is here.
Intel Core i7-12700H Processor
NVIDIA GeForce RTX 3060 with 6GB GDDR6 Max-Q
1TB NVMe PCIe 4.0 Performance SSD
16GB LPDDR5 on board RAM
My biggest complaint with this laptop is how the DDR5 RAM is soldered to the motherboard, making it hard to replace or upgrade if you ever need more room to get things going. That said, other parts of the laptop in the specification department, screams perfection with the new DDR5 standard, PCIe Gen 4 and the 12th Generation Intel Processor which has been our favourite so far.
Performance wise, it holds up very well and puts their own 11th Gen processor to shame. We did the usual Blender, Cinebench R23, PCMARK and 3DMark. For some odd reason, the laptop didn't allow us to run PugetBench and it kept failing – even after trying all the fix we know – so we are skipping that.
The 12th Generation processor doesn't fail to put up a good show in Cinebench with hitting scores of 15468 points in Multi core and 1651 points in single core with an MP Ratio of 9.37x. This 14 Core, 20 thread processor is more than enough to get things going and surprisingly, makes you yearn a lot less for a Ryzen but thermal wise, Team Red is still in the lead.
PCMARK 10 gave about good 8 185 points with excelling things like Digital Content Creation and Gaming. While it may not be a gaming laptop, the HDMI 2.1 port can run 4K 120Hz if you have the right monitor – so, there's room for the 3060 to give some gaming room. Then you have 3DMARK, where the 14 core and 20 thread processor, puts up a good show with a maximum thread score of 7 894.
In graphical aspect of things, while the RTX3060 with the studio driver is a bit limiting in terms of gaming performance, the overall performance is as what one would expect with decent scores in Port Royal, Time Spy and more – to which you can see the screenshots below.
Keyboard, Trackpad, and I/O
The keyboard and the trackpad feel like it came straight from that ever-expensive StudioBook we reviewed – the One. Let's talk about the keyboard first. It comes with a chiclet keyboard per-key RGBW with N-Key Rollover and a 1.4mm key travel. Now for one, this isn't the usual Zenbook keyboard key travel, and this is a lot shorter than you think. Typing on this is all right and due to the shorter key travel, it bottoms out very fast. The keyboard lifts up, giving an incline and angle for better typing experience and thermals for the laptop. But to be frank, this is going to be a love or a hate relationship for many.
Another thing I feel ASUS missed the opportunity to take complete advantage of – is the RGB lighting. What could have been an absolute tool for creators to use the Per Key RGB to illuminate their shortcuts when they hit a certain key in an editing suite like Adobe Premiere Pro, to have pre-set short controls is completely wasted for just a colourful backlight.
If you are a fellow MacBook user, you would get used to this big trackpad as it uses the same haptic concept for clicks. So, it "feels" real, but it isn't. It was all right to use and to perform windows task to drag and drop and all that kind of stuff, was fun. I appreciate the large surface area too. But overall, this trackpad takes a good while to get used to.
Finally, the I/O – I am okay with every port included: 1x USB 3.2 Gen 2 Type-A, 2x Thunderbolt 4, 1x HDMI 2.1, 1x 3.5mm Combo Jack, 1x DC Barrel Connection and my favourite, A proper SD Express 7.0 card reader – which I need everywhere I go.
Please ASUS, if you are reading this, ditch that MicroSD card slot on your other laptops and give us back our SD Card slots. I am begging you.
The ASUS Dial: Now in a Zenbook
Now the ASUS Dial, there's no need for introduction here as it's been around for a while – we have seen different variants of it: a completely touch based on the Vivobook Pro, a proper physical dial (my favourite) on the StudioBook and now here we have a hybrid: A touch dial with a physical button for clicking.
While I am a physical dial person, this hybrid execution is neat as the touch accuracy with the ProArt software is neat – and if you launch any of your favourite editing suite, the dial adapts quickly. I do wish that this dial's touch sensitivity could be adjusted but otherwise, I have no issues with it but to only wonder, what this dial is doing on a Zenbook.
The Speakers are oh, so good
To give credit where its due, the speakers on this Zenbook is my favourite. On the side of the keyboards, you have a specific area that has the speakers located and, on the chassis, below the front portion of the palm rest, you have another two speakers.
Combined, it handles audio in a rather interesting manner, thanks to the Dolby software optimization – making it better than laptops without it. It can get loud, like painfully loud, but once you set the volume to about 70-80 percent, put the speakers into Dynamic Mode, you have a nice staging, neat acoustics, acceptable clarity to even pass as a mini slumber party speaker in your room.
Conclusion
To be very honest, the ASUS Zenbook Pro 16X OLED UX7602Z has got to be the most confusing laptop I have ever reviewed from them. Here's why. This laptop is pretty much a mix of three other laptops ASUS make: the Zephyrus, Zenbook and ProArt.
All the choice ASUS has taken with this laptop, makes it an acquired taste of a machine. I don't hate it; hate is a strong word, but I am more confused that why this laptop doesn't belong in the ProArt line-up where we did see another laptop with dials and all that good stuff. But none the less, if you have the chance to try this laptop, do it before you hit the buy button because from a creative perspective, sure this laptop works well – but see if the angled keyboard suits you.
I'd say for this same price or less, you can pick up the ASUS ProArt StudioBook 16 OLED which is by far my personal favourite laptop. So, there you have it.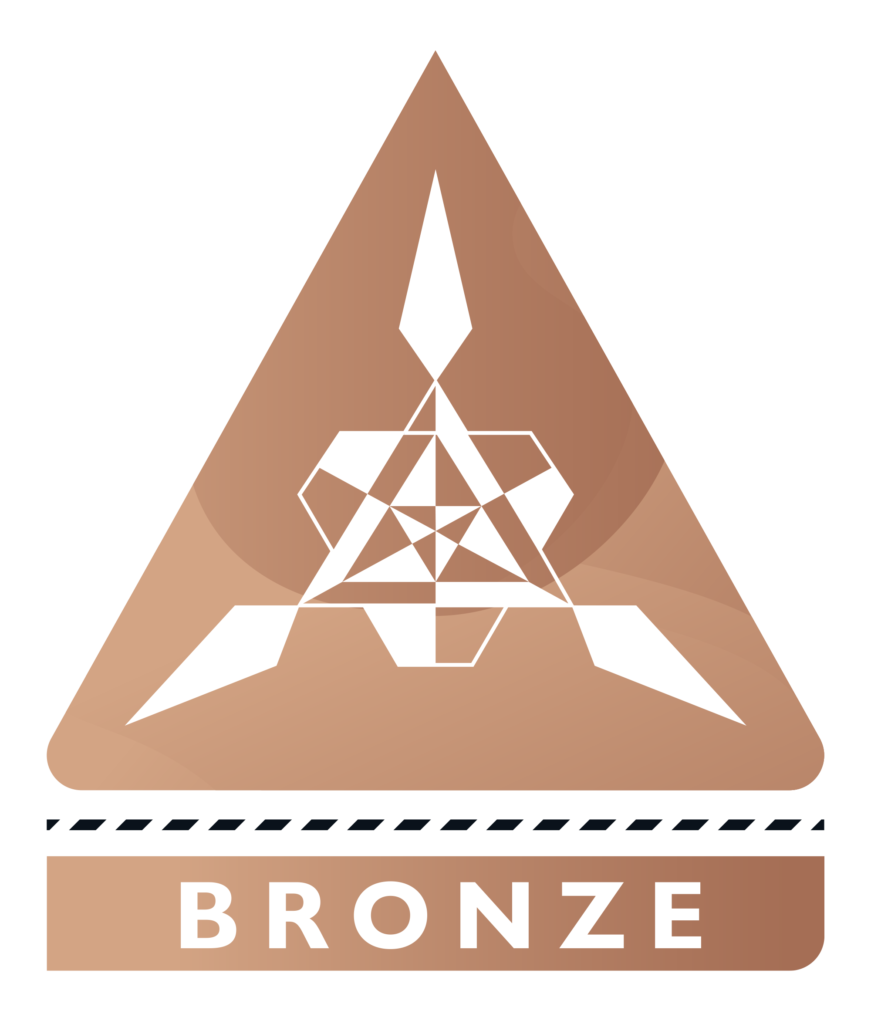 ---