Pros
Stunning Design unique to the brand itself
Qualcomm Snapdragon 8 Gen 1 Treatment
One Variant only, but a Good one Variant with 256GB Storage
Flagship hardware in and out
Stunning Display
The Camera with MariSilicon NPU is an absolute Winner
Definitely a phone worth Purchasing
Cons
Proprietary Charging Standards
Battery Drain is a bit too crazy
The Bloatware and "Flirty" Notification is annoying
The premium flagship market is where consumers get the crème de la crème experience for the money that they spend. To be very frank, there are only a handful few: Samsung, Apple, Sony. Other brands that have been battling their way up to be a part of that market but lack the understanding. Oppo just might be one of the exceptions as they have been at it for a while and the last time, we reviewed their Oppo Find X2 Pro, we were impressed. Fast forward today, we got to do the Oppo Find X5 Pro Review and this phone just might be a great alternative and the one to bring the heat.
Oppo Find X5 Pro Review
A Design I Truly Appreciate
As you noticed, we mentioned three brands that belongs in that Premium flagship market and it's all for a good reason. Not only the experience they bring to the table is unique, but it expands beyond into the design which is a huge factor. Those three brands we mentioned, defy that, and bring a design like no other. In this case, the Oppo Find X5 Pro has one of the unique designs I have ever come across.
A beautiful, curved display that slips into the glossy metal rails, all the way to the back which it's claimed to be made from "ceramic". I have used ceramic back smartphones in the past and we know for a fact that it isn't prone to scratches as much as glass is. That's good.
We got the phone in this stunning white colour, and I don't think I would want the Oppo Find X5 Pro in any other colour in my pocket. The black does have a shiny shimmery coating and it's an absolute fingerprint magnet. But you do get a case in the box, that has a pretty cool matte finish with texture – that looks and feels good.
Oppo does say that the phone is IP68 protected, and it's not something we want to try because this is not ours. But it's good to know.
Stunning Display in our Books
The Oppo Find X5 Pro has one of the nicest displays we have seen on a phone. It's definitely on par to what we see with Samsung smartphones. In this case, we see a 6.7" QHD Display with 120Hz refresh rate AMOLED display.
Given that it's an AMOLED, it's no surprise that the brand has sourced for the best display, and we get that beautiful blacks, vivid colours popping out of the display while you watch your favourite music video or even games for that matter. The brightness does go well below, and you don't have to get blinded when you open your phone at night.
It uses an under-display fingerprint sensor, and it doesn't seem to be like an "ultrasonic" as it does take a good second to unlock. I am not a fan of the whole under display fingerprint sensor but it's alright. It does have the camera-based Facial recognition which is faster of course.
Snapdragon 8 Gen 1 Treatment
This is our second Qualcomm Snapdragon 8 Gen 1 Phone we are reviewing, and boy do we have a lot to say about the processor. To go with this processor, Oppo has equipped with 12GB RAM and 256GB storage. This is the only variant the phone exists and there is no MicroSD Card slot for you to expand the memory. For all its worth, 256GB is a sweet spot and I am happy that it isn't 128GB.
Now the processor on the other hand, during our initial setup and there were occasions, we noticed the temperature going up. It did bring back to the whole experience we had with the Samsung Galaxy S22 Ultra. The performance as what a flagship should be: fast, snappy, and quick. But not all the time.
During a stress test, which emulates on how you play a game over time, you can see there is quite the dip, and the temperature does go high in that 20 minutes. The throttling in this phone is very real and so is the thermals. So, my suggestion is, use the case – at least your hands are not feeling that thermal discomfort. What makes this particular Snapdragon processor in this phone unique is that: it's a specially made processor without Qualcomm's Image ISP but instead, their own.
But regardless of any phones, I am genuinely not happy with how Snapdragon 8 Gen 1 is performing with poor thermal management regardless of brands, in this case, Oppo even has equipped with Vapor Chamber cooling.
The Camera: Marisilicon ISP over Snapdragon's ISP
Let's go through the hardware specification before we talk about the ISP and the real-world experience. This is the first collaboration for Oppo with Hasselblad to bring their expertise over to the mobile division. Their partnership with Sony too is a strong one as the sensor you find under are all Sony sensors. The specification are as follows:
50MP Wide-Angle Sony IMX 766 with f/1.7 aperture and 5-Axis IS
50MP Ultra-Wide Sony IMX 766 with f/2.2 aperture
13MP Telephoto Sensor with f/2.4 aperture
Now MariSilicon ISP is their own NPU that handles the night photos and videos with better dynamic range. This is their way to show that they can take the whole camera prowess to another level. That, combined with Hasselblad's color science, theoretically gives them the winning combination for a good camera performance.
I love every image that came out of the Oppo Find X5 Pro's Primary and Ultra-Wide sensors. With these beautiful colours that are being produced with the camera, you are going to be visually stunned that it came out of an Oppo Smartphone. But truth be told, Oppo's strongest suit has been Camera for a long while. They did lose their battle some time ago, but they are definitely back in the game. With good level of color balance and detailing with the Wide and ultra-wide, all thanks to going for a proper sensor rather than a dumbed down one, makes it all worth it.
The Ultra-wide don't have any significant warping or a fisheye look which is good if you ask me. The correction happens almost immediately. The camera does a phenomenal job in capturing video in the dark, better than I expected. Recently I recorded a video of my mom with her birthday cake in the dark and I must say, it's a nice sight to look at with proper exposure and none of that overblown artefact.
The low light images do take a bit of a hit, if you ask me with the details but it does capture most of it well. You notice the imperfections when you pixel peep. One thing I wouldn't recommend turning it on is the HDR and that comes off too strong. Even has the tendency to ruin the images. Otherwise, I have to say I am very impressed.
Crazy Fast Charging, Crazier Battery Drain
Onto more pressing matters, the Battery because last year we had a smaller battery in the Find X3 Pro. This time around Oppo has equipped a 5000mAh battery, split into two 2500mAh battery. Now for starters, the phone comes with the fastest charging standards we have seen on an Oppo smartphone. This time the phone supports 80W SUPERVOOC fast charging and it charges the battery in just about 38 minutes from 1 to 100% – based on our testing that is.
But that's nice right – which means you have juice any point of the day so you are fine? That's where we were wrong too. During the stress test of the benchmark, which lasted for 20 minutes, shaved 10 percent of the battery. And during my time where I hit the bed with good amount of percentage around 68-70%, I woke up with close to 30% battery left – which is crazy fast of a drain on standby mode. That means if you are stuck outside with 30% of battery, chances are, you are screwed.
To make matters worse, the SUPERVOOC is a proprietary charging standard, and it does not support PD charging standard. So, that GaN based Fast Charger or even a PD one is completely useless.
This is the biggest gripe I had with the phone where the proprietary-ness of the charger ruins the longevity and they have to fix the software, so that it's optimized in a way that it does better under standby.
ColorOS 12 is very Nice but the bloatware…
Here me out. For the most part, the ColorOS 12.1 is very nice – in terms of its beautiful and clean design. The whole phone experience is one totally worth having and I can see myself rocking this as my daily driver. Although, it does look a bit dated with the same home page style as an iPhone.
There's one thing I really love about ColorOS and that's the OppoSans Font. My goodness, this is definitely one of my personal favourite font that looks clean and beautiful in every way possible. Now, onto one thing I hate with all my heart.
The bloatware and the ridiculous notification from the App Market app, which is the reason for all the bloatware. It comes with a one whole page of pre-installed app which no one asked for. There are apps that I would eventually install but I don't need it pre-installed as they are always older version and never new.
Even after uninstalling it, the App Market forces the Play Store to install it which I did not like at all. Unfortunately, you can't even disable the App Market which is a shame. The other thing that bothers me is the "flirty" notifications to setup the OPPO Account which serves no purpose unless you want to setup the Omoji.
The App Market too makes these odd ads which I do not like at all. It's frustrating how Oppo got everything right and ruined it with things like App Market that just strains the experience. I'd recommend Oppo to remove it entirely, as we are pretty much done with bloatware. Can take a page from ASUS, Samsung and even Sony for that matter.
Conclusion
Regardless of the nit-picked frustrations, it's amazing to see how far Oppo has come with the once-dead-and-then-revived Find series. It's no surprise that they are learning from their mistakes, and I wished that the Periscope camera from X2 Pro was here.
Otherwise, the Oppo Find X5 Pro is a magnificent smartphone that is truly worth the RM4999 price tag. Sure, a bunch would go, it's not worth paying so much for a phone that is not a Samsung or an Apple. But say if you do choose to give Oppo a chance, you would be amazed how they surprise with their Find X5 Pro.
To put it short and sweet, Oppo Find X5 Pro sure does bring the heat to the premium flagship segment with its unique twists. And hey, it has Google Mobile Service. Definitely a better buy than a Huawei smartphone.
Also, it's a yes – I would totally use this as my daily driver.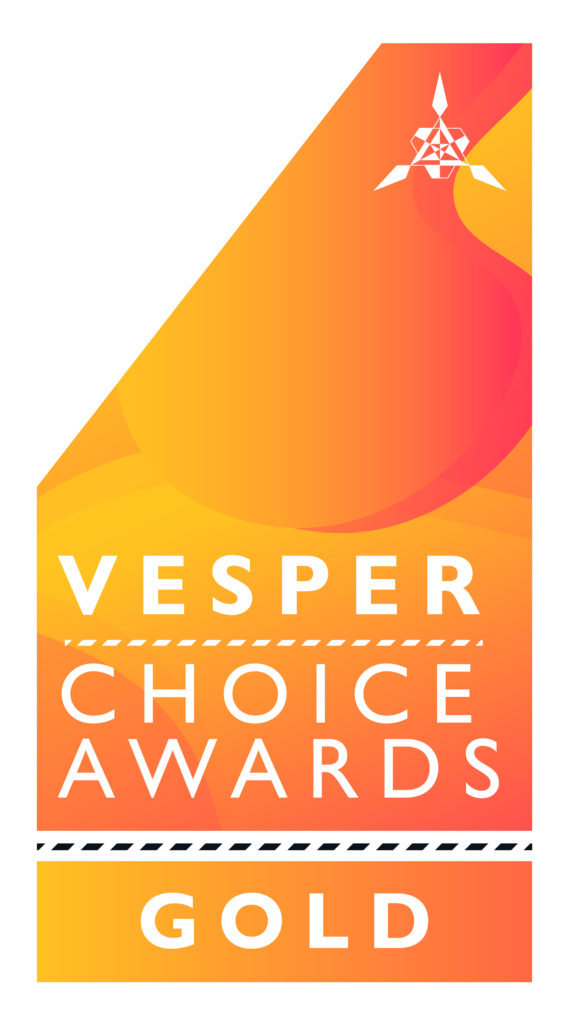 ---